Service - Quality - Accreditation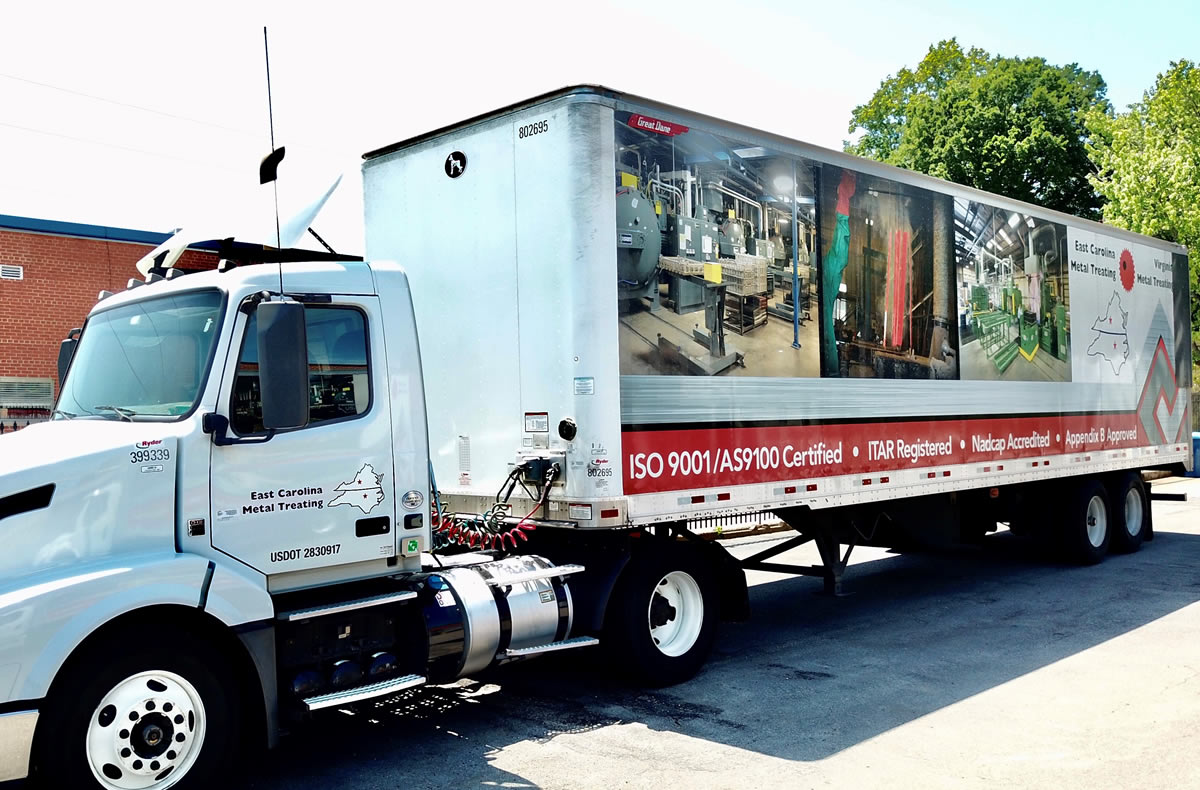 Service is our business and making sure our customers' expectations are exceeded is our top priority.
We have set up our business to guarantee success.
2 strategically located facilities
A fleet of trucks offering daily pick-up and delivery to many parts of North Carolina and Virginia
A team of full-time maintenance personnel to keep equipment running smoothly
Investments in the latest technology to ensure repeat-ability
Fastest possible turnaround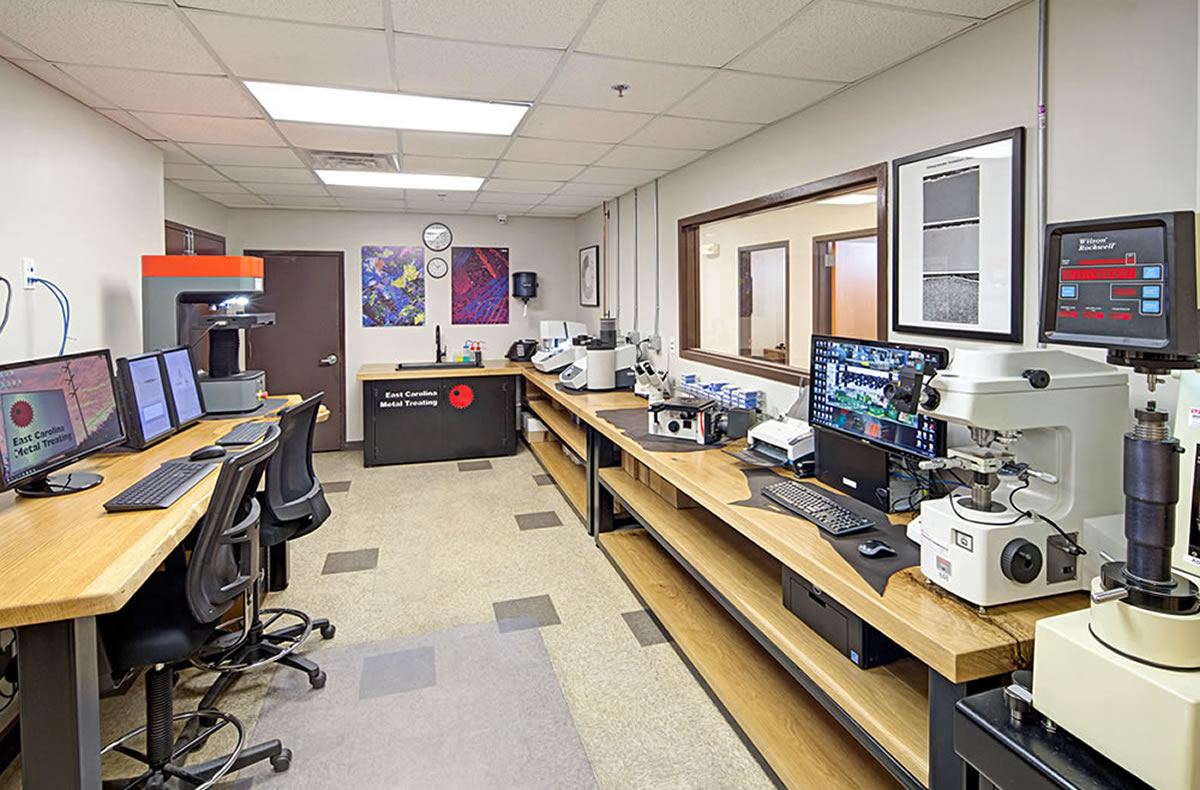 We understand that our customers deserve only the best, which is why we put the utmost value on providing the quality services they demand.
Our highly trained staff is committed to maintaining the quality you demand in every aspect of our services.
All equipment is maintained to AMS-2750 specifications
Full service in-house Metallurgical laboratory
Metallurgist on staff
Continual training of all employees per ISO 9001 standards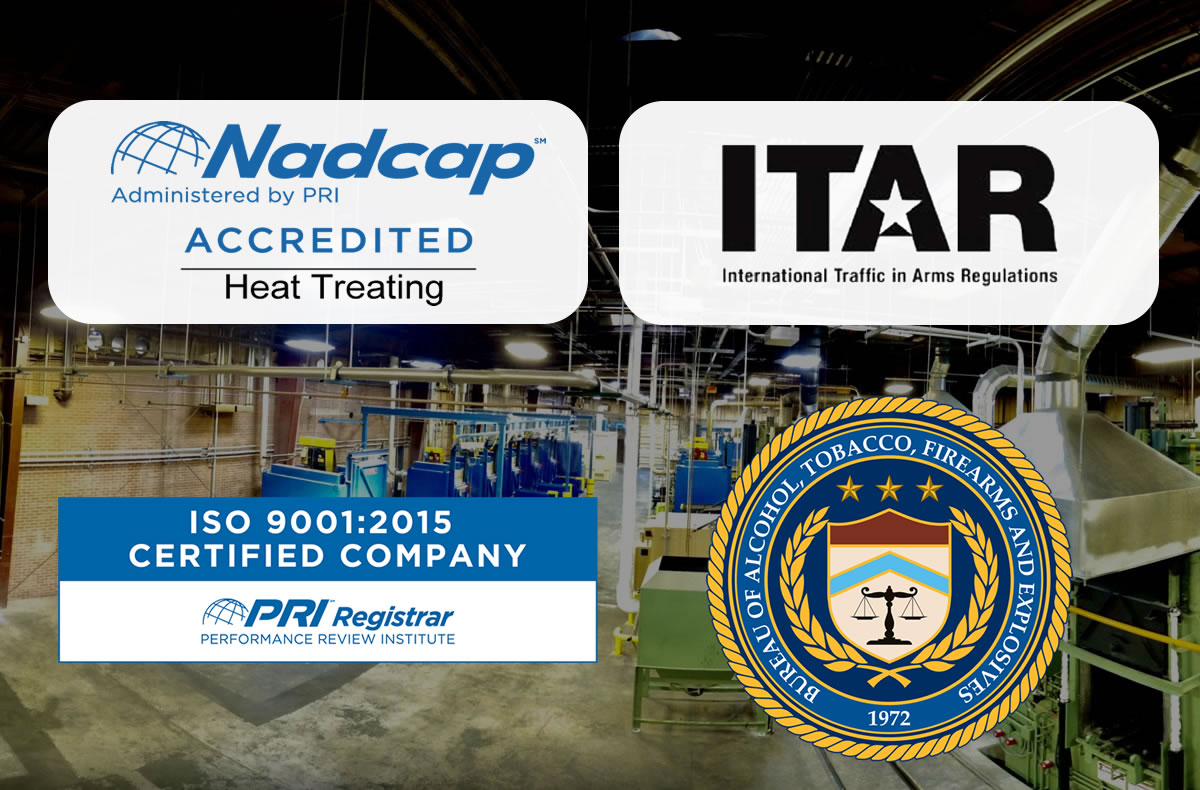 Beyond our own in-house expectations, we maintain outside accreditations and certifications to guarantee customers are receiving the best possible services.
NADCAP defines industry standards that help cut costs with uniformity throughout companies involved along with stricter and more frequent audits
ITAR is the International Traffic in Arms Regulation for exports put in place by the U.S. government
ISO 9001 is a quality management system for facilities, people, training, services, and equipment within a company
AS9100 is the aerospace standard for ISO 9001
Appendix B nuclear certification
Our Commitment to You
Our goal and commitment to our customers is to provide the highest quality, the fastest turnaround, and a competitive price.
Contact Us
Our Virginia Expansion is Complete!
Virginia Metal Treating has completed construction at our new building in Lynchburg. See photos of the project as we expanded our facilities, capabilities, and services for our customers in Virginia!
We partner with the best, to achieve the best results...
Honorable Mentions
East Carolina Metal Treating and Virginia Metal Treating proudly support the following organizations: